Gift Cards
When you don't know what to give...
Easy gift with no expiration date!
Redeemable for any of our 13 activities.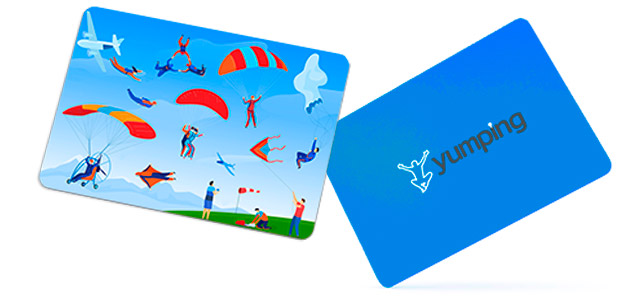 Tips if you are looking Father's day gifts
Original gifts for Father's Day!
If you're looking for a gift idea for Father's Day, there's still time to find a good plan to surprise him on this special day. Give him the best gift, an adventure adapted to his state of mind! Quiet or adventurous, all dads will be able to enjoy an original gift! We have Father's Day gift ideas for all tastes and suitable for all budgets. Here are some ideas to choose from:
1.- Original gifts for the most adventurous fathers:
- A
GT driving course
for motor lovers.
- A flight in a microlight and perhaps to be able to be
microlight pilot for 1 day
.
- A snowmobile outing to slide in the mountains, alone or as a couple
2.- If you are looking for a quieter active tourism plan, we suggest:
- Adventure course and circuits in the trees for all levels and all ages, ideal for family practice.
- A
wine tourism course
with wine tasting to discover the work of the sommeliers.
- A canoe or kayak trip to relax in the heart of nature.
- If you are looking for other alternatives, do not hesitate to consult our other Adventure Sports Tips.
3.- Give a getaway for Father's Day:
If you prefer a
adventure over a weekend or a complete stay
, don't hesitate any longer and consult our offers for a getaway with adventure activities. Your father can go as a family or as a couple and benefit from a stay with accommodation and outdoor activities.
Father's day gifts France
Some great gift ideas to give your Dad this Father's Day France. Give your Dad something different for Father's Day this year. Have a look at some of our great activities and give your Dad something that he will remember forever!
Offers of Father's day gifts in France