Gift Cards
When you don't know what to give...
Easy gift with no expiration date!
Redeemable for any of our 9 activities.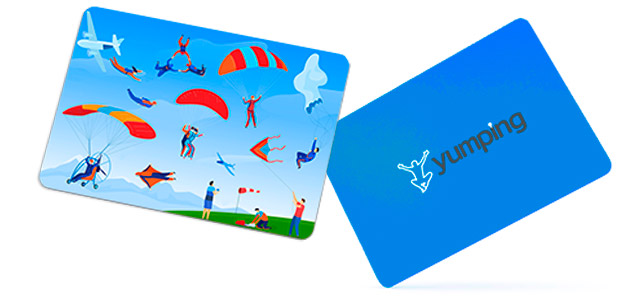 Tips if you are looking Father's day
Here are our gift proposals for Mother's Day!
If you don't know yet what to give for Mother's Day, we offer you ideas at the best value for money. Ready to choose an adventure outing for your mom?
Depending on the profile of your mum, we offer different types of experience so that you can decide as easily as possible! Your mother deserves the best gift! Here are our suggestions to surprise her:
1.- Gifts for the most adventurous:
- A panoramic flight in
paragliding
.
- A
Jetski ride
sea circuit.
- And many more adventure activities!
2.- If you are looking for something more exotic, we suggest:
- A horseback ride or
Horseback riding
- A
hot air balloon baptism
To do at least once in your life, moreover, the majority offer you a toast and diploma at the end of the flight.
- An unforgettable idea, fly over your city like a bird with a
first flight in a helicopter
- If you're looking for even more ideas, take a look at our Adventure Tips and you'll see them all!
3.- Offer a stay for Mother's Day:
You may be looking for a real stay to offer your mom the opportunity to disconnect and spend some time relaxing. If this is the case, we recommend that you take a look at our
Escapades
They offer activities to adventure included and some original options.
And above all, whatever activity you decide on, give him a big smile and a big kiss!

Father's day France
Gift ideas for your Mum on Mother's Day France. We offer great experiences so that you can show your mother how much you appreciate her! With some great ideas to surprise your mother with, buy her a gift that she will never forget. Exciting activities for all tastes and budgets.
Offers of Father's day in France