Gift Cards
When you don't know what to give...
Easy gift with no expiration date!
Redeemable for any of our 15 activities.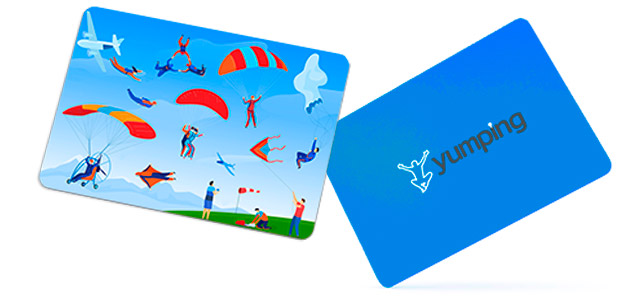 Tips if you are looking Valentine's day
Don't know what to give for Valentine's Day?
Find an original gift for February 14th. We offer you some ideas to allow you to enjoy together an unforgettable experience at the best price. We have offers for all types of couples, from the most relaxed to the most adventurous. Offer an experience for the day of lovers!
1.- Couple gifts for the most adventurous:
- A
tandem jump
to fill up on thrills.
- A
quad ride
Discover the crossing in a two-seater quad!
- Una tanda de karts para sens la velocidad a tope.
2.- If you are looking for a quieter plan, we suggest:
- A romantic trip with our
sailboats
.
- A horseback ride.
- A
Hot air balloon flight
to fly over your region.
- For more ideas, take a look at our adventure sports offers, you will find many other options!
3.- If you are looking for an adventure getaway, here are the best offers:
We offer you the possibility to choose one of our
getaways
with which you can enjoy a wide range of adventure sports with accommodation! Full board or half board, offer a 100% relaxing stay to your loved one

Valentine's day France
Surprise your partner with these great ideas on Valentine's day! France. Have an adventure together that you will remember forever - do something different, go somewhere new or try something that has always interested you. Don't miss out on a great Valentine's Day with these awesome ideas.
Offers of Valentine's day in France
from

90€

price per activity

from

48€

40€

price/person

from

660€

price per activity

2-2 People

Transport included

1-2 People

Included Accommodation

from

149€

price per activity

from

80€

price per activity

Gift Cards

When you don't know what to give...

Easy gift with no expiration date!

Redeemable for any of our 15 activities.

from

168€

price per activity